Top Digital Marketing Agency in San Diego
Boost your online presence with customized Digital Marketing strategies provided by DigiWebHelp, San Diego's top digital marketing agency
Your Ultimate Partner for Digital Marketing Success in San Diego
DigiWebHelp is a leading digital marketing agency providing its services in San Diego, committed to empowering businesses by providing customized online marketing solutions. Our mission is simple – to help you improve your brand visibility and effectively sell your products or services. Since our establishment, we have been instrumental in fostering the growth of startups and small businesses by developing robust brand identities that outshine the competition.
Ready to Grow Your Business With Digital Marketing Agency in San Diego?
Click the button below for a free proposal
Why Choose DigiWebHelp As Your Online Marketing Agency in San Diego?
At DigiWebHelp, our track record speaks for itself. We have been instrumental in helping startups and small businesses expand their network reach and boost online visibility over the years. Our comprehensive suite of services, including SEO, content marketing, local search optimization, premium link building, web design, eCommerce marketing, social media marketing etc. ensures that every aspect of your digital presence is optimized for success. We work hand-in-hand with our partners to assess their digital marketing campaigns, fine-tuning strategies to achieve tangible results.

Here are some more reasons you should choose DigiWebHelp for your online marketing needs in San Diego
San Diego City & Digital Marketing
In the heart of sunny California lies San Diego, a city known for its alluring beaches, delightful climate, and laid-back culture that attracts visitors from all corners of the globe. Beyond its natural beauty, San Diego boasts a rich history and is home to iconic landmarks such as Point Loma, La Jolla, Embarcadero, Cabrillo National Monument, and Old Town San Diego State Historical Park. This vibrant city is continually evolving with its progressive tech scene and diverse tourism industry, making it an enticing destination for investors seeking profitable opportunities. However, flourishing in San Diego's competitive marketplace demands innovation and a strong brand presence. This is where DigiWebHelp comes into play as your ultimate digital marketing agency.
Partner with DigiWebHelp today, and let us unlock the true potential of your business in San Diego. With our digital marketing expertise, you can expand your network reach, engage your target audience, and drive meaningful conversions. Embrace innovation, stand out in the bustling marketplace, and embark on a journey of sustainable growth with DigiWebHelp by your side.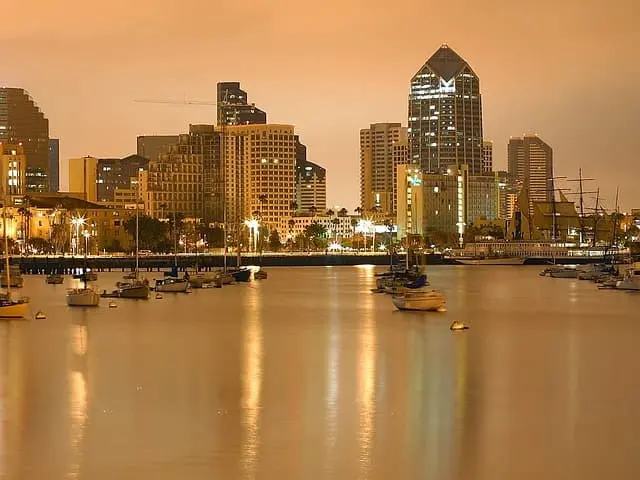 Digital Marketing Services Offered by us in San Diego
We are here to help you generate high quality leads and grow your San Diego business massively.
Click the button below for a free proposal
Where Do We Offer Our Services